DRAG & Drop here SRT,ASS,SUB,SBV,VTT,STL Subtitle file or click
Files: /20
Size: /1000 KB
About Multi Subtitles Translator
On this page, you can translate multiple subtitle file at once. Multi subtitle translator supports the following subtitle file extensions: SRT, SUB, SBV, STL, ASS, VTT. You can add up to 20 subtitles at a time or up to 1mb subtitles size. Just drag multiple subtitles at once into the cloud below and the subtitles will be uploaded and ready for translation.
Watch the video below to see how Multi subtitles translator works: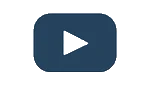 Multi Subtitles Translator Feautures
New feature we have added to our Subtitles Translator is that now we can finally translate subtitle to Arabic, japanese, chinese and translation of the subtitle into all languages that have similar characters such as Japanese, Arabic, Chinese, Vietnamese, Bengali, Hebrew and other languages.
If you nee any extra help or tutorial how translate subtitles website works or how you can use our translate subtitles website to translate subtitles online, you can watch videos on our you tube channel and see how the subtitle translation process is working through our Subtitles Translators: