Subtitling Translation
Every day subtitling translation is more and more requested, we offer you automatic subtitling translation from one language to another language. If you like our subtitling automatic tool, then please share us on your social networks about our subtitling tool, that's all we ask of you. Our subtitling tool will always be free. If you want to do subtitling more seriously, then register in our VIP section where subtitling will be much more advanced than subtitling in the free version. One suggestion: Since we use Google Translator for subtitling translation, please click next to suggest a new suggestion (your correction) of the subtitle to Google in order to improve our subtitling tool.
With Google translate widget, when the subtitle translation is complete and when you edit srt,ass,sub,sbv,vtt or stl subtitle, please make sure you use the "Contribute a better translation" option so that we can all improve this online Google subtitles translation service over time and over time we will get better translated subtitles via this online subtitle translator.
How Translate Subtitles works!
* Search the internet for the subtitle for your video movie/series in any language
* Download subtitle srt, sub, sbv, ass, vtt or stl file to your computer
* Upload subtitle/subtitles file via one of our Subtitles translators and select your desired language
* Our Google widget tool will translate the subtitle file
* Edit Subtitle file (optional)
* Click, download subtitle file, and enjoy! Share Translate Subtitles website!
Our online subtitles translators can translate subtitles from any language: translation can be done with a single Subtitles translators V1 and V2 or you can use our Multi subtitles translator and translate up to 20 subtitles at once with editing option!
This subtitle translator is free and it will remain free.
Subtitles Translators
Subtitles translator V1
This subtitles translator can only translate the visible content on the page. So, you just scroll through all the subtitle lines on the page and make sure all the subtitles are translated into the desired language before you download the file. Press the Download button and wait for 10 seconds and your srt, sub, sbv, ass, vtt or stl Subtitle file will be downloaded.
Watch the video below to see how Subtitles Translator V1 works: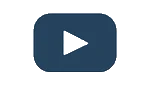 Subtitles translator V2
With this online subtitles translator you can do an automatic subtitle translation but without editing option, by selecting the language first, when you have selected language you can start the process by uploading the SRT subtitle file that you want to translate. With Subtitles translator V2 you can unlike our other subtitle translators that also support subtitle formats:SubRip (.srt), WebVTT (.vtt), SAMI (.stl), Youtube Subtitles (.sbv), SubViewer (.sub) and Advanced Sub Station (.ass).
Watch the video below to see how Subtitles translator V2 works: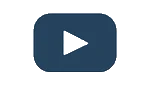 Multi Subtitles translator
With the Multi subtitles translator you can translate up to 20 subtitles immediately with the chance of altering those subtitles after the subtitle has been translated.The following subtitle designs for translation are upheld by Multi subtitle translator.The following subtitle formats for translation are supported by Multi subtitle translator: SRT, SUB, SBV, STL, ASS, VTT
Watch the video below to see how Multi subtitles translator works: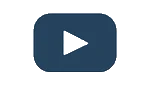 Subtitles Editor
In addition to subtitle translators, we also offer you a subtitle editor, which you can use to correct the time and subtitle translation.The following subtitle formats for editing are supported: SRT, SUB, SBV, STL, ASS, VTT
Watch the video below to see how Multi subtitles translator works: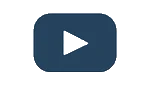 Subtitling translation: what is it?
Subtitling translation is a double help that can incorporate the subtitling of video film itself and the translation of those subtitles into target dialects - or the translation of existing subtitles into different dialects.
Subtitling puts text on the screen to show spoken exchange in a discernible configuration, regularly for hard of hearing and nearly deaf watchers or unfamiliar talking crowds.
With deciphered subtitles, it is likewise a decent practice to give subtitles to significant on-screen text that unfamiliar talking crowds will not comprehend.
Subtitling translation versus voiceover translation
Subtitles are the most adaptable and financially savvy method for interpreting video content, yet this doesn't imply that they are likewise the most ideal choice for each and every undertaking. At times, voiceover translation is the favored methodology so understanding the upsides and downsides of each is the thing will assist you with pursuing an educated decision.
Deciphered subtitles: masters and cons
Financially savvy: With the right subtitling and translation process, this is the most practical choice.
Speed: Subtitles are somewhat quick to create and interpret
Scale: Subtitles are less expensive and more straightforward to deliver for huge or continuous video projects.
Adaptability: You can make subtitles for various dialects effortlessly - and add more dialects later on.
Unique discourse: Subtitling jam the first exchange and execution of members in your video.
Editable: Checking on and it is simple, quick and generally modest to altering subtitles.
Availability: Subtitles are additionally viable for hard of hearing and deaf crowds albeit shut inscriptions are liked for this reason.
The cons:
Possibly diverting: Subtitles can remove the watcher's consideration based on what's going on-screen.
Text extension: Text frequently extends when made an interpretation of from English into different dialects, occupying more screen room.
Pacing versus exchange: Quick discourse can make it hard to follow subtitles or read them rapidly enough.
Interpreted voiceover: stars and cons
The Stars:
Sans text seeing: With voiceovers, watchers can zero in on what's going on-screen as opposed to understanding subtitles.
Pacing: Voiceovers are for the most part more straightforward to coordinate with conversational discourse (see exchange extension beneath).
The Cons:
Cost: Voiceovers are altogether more costly to deliver than subtitles.
Speed: It requires investment and assets to project voice specialists and produce voiceovers.
Unique discourse: With voiceovers, the first exchange can be lost, as well as the presentation of members in your video.
Exchange development: Like text, discourse can grow when made an interpretation of from English to different dialects, albeit this will in general be less tricky with exchange than with text.
Openness: Voiceovers offer no advantage for hard of hearing or almost deaf crowds.Understanding the advantages and disadvantages of subtitles is critical for picking the right translation administration for your video projects.
---
Contact Us
If you have any business ideas, please feel free to contact us.