This FREE online subtitle translator can instantly translate subtitles from one language to another. When the automatic translation is done, you can also manually edit/refine the translations, and then export/download the translated SRT,SUB,SBV,ASS,VTT or STL subtitle file. Now you no longer need to wait for a long time for the movie or series subtitles to appear in your language, you can simply find the subtitle in the first language that appears in srt,sub,sbv,ass,vtt or stl format and through our free online Subtitle Translator you can translate/edit the language to the desired one.
With Google translate widget, when the subtitle translation is complete and when you edit srt,ass,sub,sbv,vtt or stl subtitle, please make sure you use the "Contribute a better translation" option so that we can all improve this online Google subtitles translation service over time and over time we will get better translated subtitles via this online subtitle translator.
Suggestion: before you translate subtitles and before you can check in the subtitles database whether that translated srt subtitle file already exists in your desired language.
How does Translate Subtitles work?
1. First, you start with a video file, for example a movie/series
2. Search the internet for the subtitle for your video movie/series in any language
3. Download subtitle srt, sub, sbv, ass, vtt or stl file to your computer
4. Upload subtitles file with Translate/edit subtitles, and select your desired language
5. Our Google widget tool will translate the subtitle file
6. Click, download subtitle file, and enjoy!
Share Translate Subtitles website!
Save to Database option:
To make it easier for our visitors translate subtitles website provide you a new option! We have added a new "Save to Database" option.
After downloading the subtitles you can save translated subtitles in our and your database of subtitles, where you can share your saved translated subtitles in a specific language with your friends and others.
You can also visit the subtitle database and search for the subtitle you want in the language of your choice, type the name of the subtitle in the Search option and find the translated subtitle srt file.
Watch the video below to see how Save to Database option works: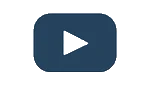 Our online subtitle translator can translate subtitles from any language: translation can be done with a Google widget tool or Google API subtitle translator or you can use our Multi subtitle translator and translate up to 20 subtitles at once with editing option! With Translate/edit subtitles (google widget) option you can edit/correct translated subtitles.
This subtitle translator is free and it will remain free.